How did this happen? LOL.
I know HOW it happened, I guess I didn't expect it to happen quite so soon!!
I expect by the end of the week I will probably not be able to wear my normal work clothes anymore. Very sad! I have some very cute work clothes. . .
On the bright side, I did talk to other twin mommies, and they confirmed that with twins you start showing incredibly early (like 7 weeks), and they predict I will be in maternity clothes at 8 weeks. Ready or not here we come huh?? That's okay, I will cherish the bump =).
Here's a pic of my no longer skinny belly! It will very likely never be the same again=). Grow babies grow!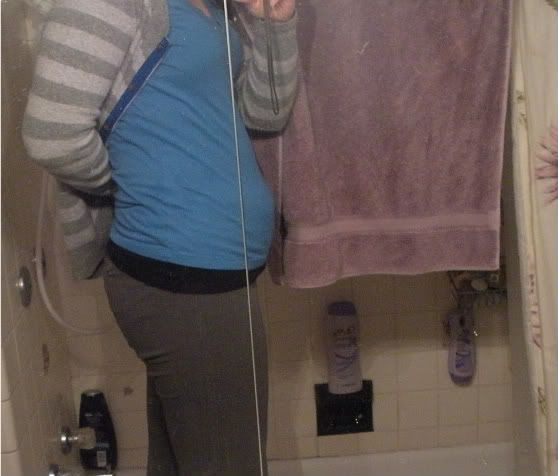 Hope you all are having a great Monday!!